The rental car industry is in fact older than most people think, although its current worldwide popularity is much more recent than its origins. At the start of the twentieth century when the whole thing officially began, the scope of the industry was much more limited. There was no real choice in service providers or vehicle types as there were only one or two such companies which offered rental on just a couple of cars or lorries. The first known example of a car rental company dates back to 1906.
Industry pioneers on both sides of the Atlantic
At the present moment having reputable and cost-effective rent a car companies within the reach of a single phone call or an online-booking is a given. You can easily explore hundreds of offers for vehicle rentals available in your area, compare quotes and find the optimal quality for price offer, and that is something as easy to do as a walk in the park. Well, believe it or not, this was not always the case. The vehicle hire industry which is these days represented by car rentals company businesses, originated on both sides of the Atlantic in Europe and the United States in the early 1900s with only a few year difference between the two continents. Those were indeed not nearly as advanced as the services that are available today, nor as client friendly. An interesting fact though is that some of the rent a car firms that deal comparison services work with at the present moment indeed had their origins over a century ago, including world-renowned brands such as Sixt, Avis, Hertz, Europcar and so on and so forth. So, there is little wonder why those firms indeed are among the best known names in the industry and why so many great deals come from them.
Chronologically and officially Germany is the original birthplace of the world's rental vehicle business.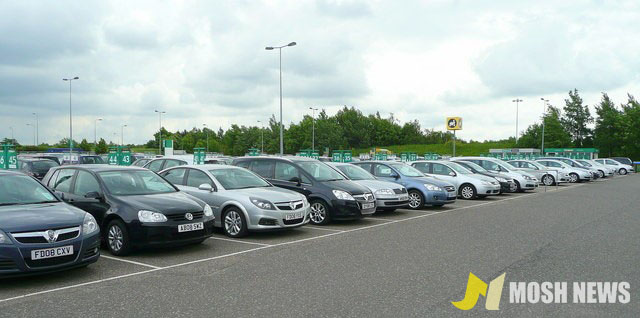 At the moment Sixt is one of the largest and most successful car hire companies in the world. The company is the first ever to devise and implement the service. Having been founded by in 1912 by Martin Sixt in Germany, the company started off with just 3 vehicles for rent! Unfortunately the business was dealt a blow by the wartime reality of World War One when the German army confiscated Sixt's fleet for military use. After the end of WWI, Sixt was back in business, and business was good. Success was short lived though as the outbreak of WWII meant that the German army confiscated their fleet once again for military use. After the end of WWII, in true German spirit Sixt rebounded once again and was going from strength to strength. Besides the rental service they were now running one of the first radio cab services in the world. The service was mostly aimed at US army servicemen who were stationed in bases across Germany. The radio cab service was a success.
Only a few years after Sixt set up shop, across the Atlantic in Omaha, Nebraska another industry pioneer had set up the foundations of what was to become another major player in the worldwide car hire industry – namely Avis. John Saunders founded his Ford Livery Company in 1916. The whole thing began with a single, borrowed Ford Model T which was rented out to clients. Things picked up quickly though and within a year, the Ford Livery Company had formed a fleet of 18 Ford Model Ts which costed 10c a mile to rent. J. Saunders renamed the business to Saunders-Drive-It-Yourself-System but that was eventually shortened to the more business-minded name of Saunders Systems. By 1926 founder John Saunders saw his operation grow and expand to more than fifty cities US wide. Eventually his company was bought out by another heavy hitter-to-be Avis in 1955.
One of the best known names in the business today began as a small rent-a-car operation in Chicago in 1918, set up by an early competitor of Saunders' – Walter Jacobs. Jacobs started off with the same type of car – Ford Model T, though he had 18 of them to begin with. Some years later, a Slovak by the name of Sandor Herz (now better known as John Hertz) was making his mark in life and had his sights on Jacob's successful car hire operation. The deal Hertz offered to Jacobs must have been worth it because the company was officially bought by John Hertz (and renamed Hertz) in 1923. Later on John D. Hertz would become one of America's biggest businessmen, philanthropists and successful racehorse breeders.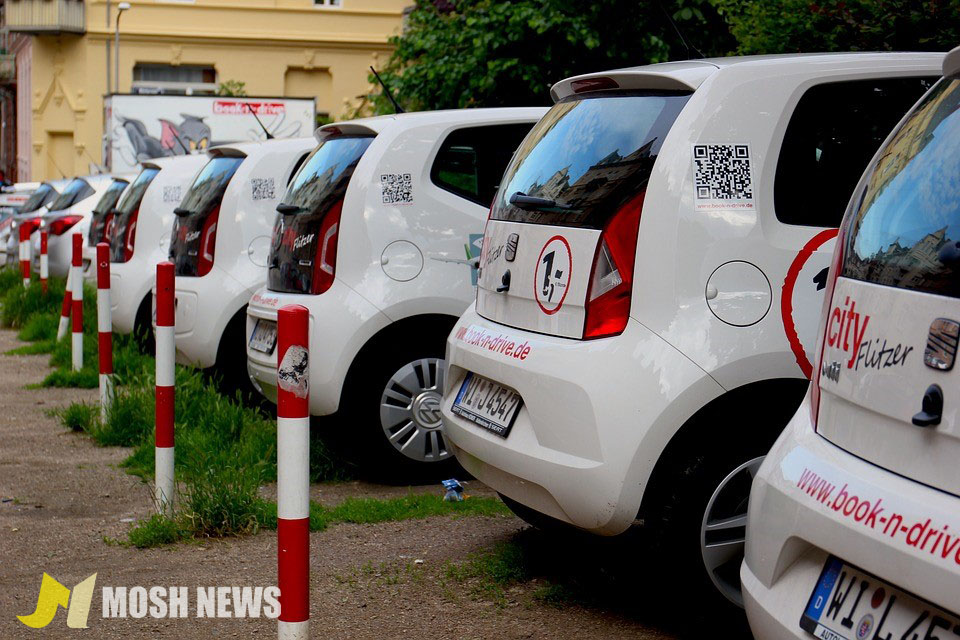 Not to be outdone, the Brits also took a poke at the emerging car hire industry, as it turned out the attempt was a success. This was John Davis' original business founding in 1920. In the decades to follow his business empire expanded to include a variety of services and production. His company (then called Davis Service Group PLC) was first listed on London's stock exchange in 1959. Now called Berendsen PLC, the business is still part of the stock exchange's composite. In 1981 Davis's rental car division was bought by Europcar and became one of car hire industry's top dogs.
Rise of rent-a-car popularity in the 1950s
After the end of WWII, and with the income and lifestyle benefits enjoyed by the baby boomer generation, the popularity of rental car services, particularly in the US and Western Europe grew notably. People had more money, they also had paid leave from work so it was only natural to start doing road trips, holidays etc. For many people it was more practical and cost effective to use a hired vehicle for their trips and holidays so enter the car rental service!
Most of today's largest and best known rental car companies were founded after the end of World War Two, during the late 1940s and 1950s. Here is a short timeline:
| | |
| --- | --- |
| Name | Founded |
| Sixt SE | 1912, Germany |
| Saunders System/Avis | 1916, USA |
| Jacobs Rent-a-car/Hertz | 1918, USA |
| National Car Rental/Enterprise | 1947, USA |
| Europcar | 1949, France |
| Enterprise  (mother company) | 1957, USA |
| Budget Rent-a-car | 1958, USA |
| Thrifty Rent-a-car | 1958, USA |
Types of rental vehicles
The modern car hire industry offers customers a large choice of vehicles to rent. The range and precise type of vehicle offered for hire depends on different economic, geographical and even seasonal factors. These days, customers can enjoy two, relatively new options – luxury vehicle hire, and hybrid/electrical vehicle hire (at much lower prices). Below are listed the main types of motor vehicles people can hire:
Passenger cars in all their shapes and sizes (including people movers);
Light and medium weight commercial/goods vehicles (including vans);
Prestige/luxury vehicles – these attract much higher rental fees/costs;
Convertibles (Cabriolets) and SUVs, as well as proper off-road vehicles;
Hybrid & electrical vehicles – a relatively new addition to the industry;
Older model vehicles – a budget-minded alternative to other car hire;